CONGRATULATIONS TO ALL THE INTERNS – MARCH 2023
Congratulations on successfully passing the Internship recruitment in March 2023 and officially becoming employees of ARIS Vietnam. This achievement is well-deserved for your dedicated efforts and willingness to learn throughout this period. During the internship, you were trained in various aspects, including:
Researching specialized knowledge related to the programming languages/fields you registered for.
Understanding the project's workflow and operation.
Reading, comprehending, and analyzing specification documents.
Exploring various tools such as SourceTree, Git, etc.
Learning about source code management.
Acquiring essential project management skills and soft skills.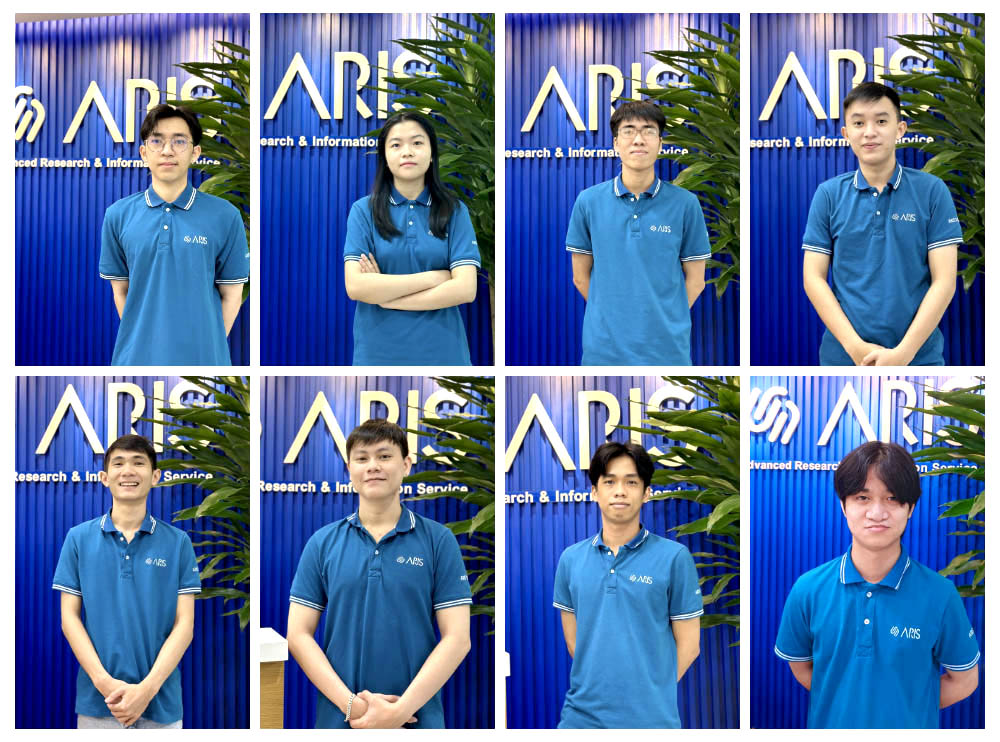 ARIS Vietnam applauds you for completing the Intern Challenge Program. Based on the evaluations during the challenging period, the company has recognized your readiness for the role of full-time employees. ARIS warmly welcomes you to the team and looks forward to developing your careers together within the company.